Bombardier Transportation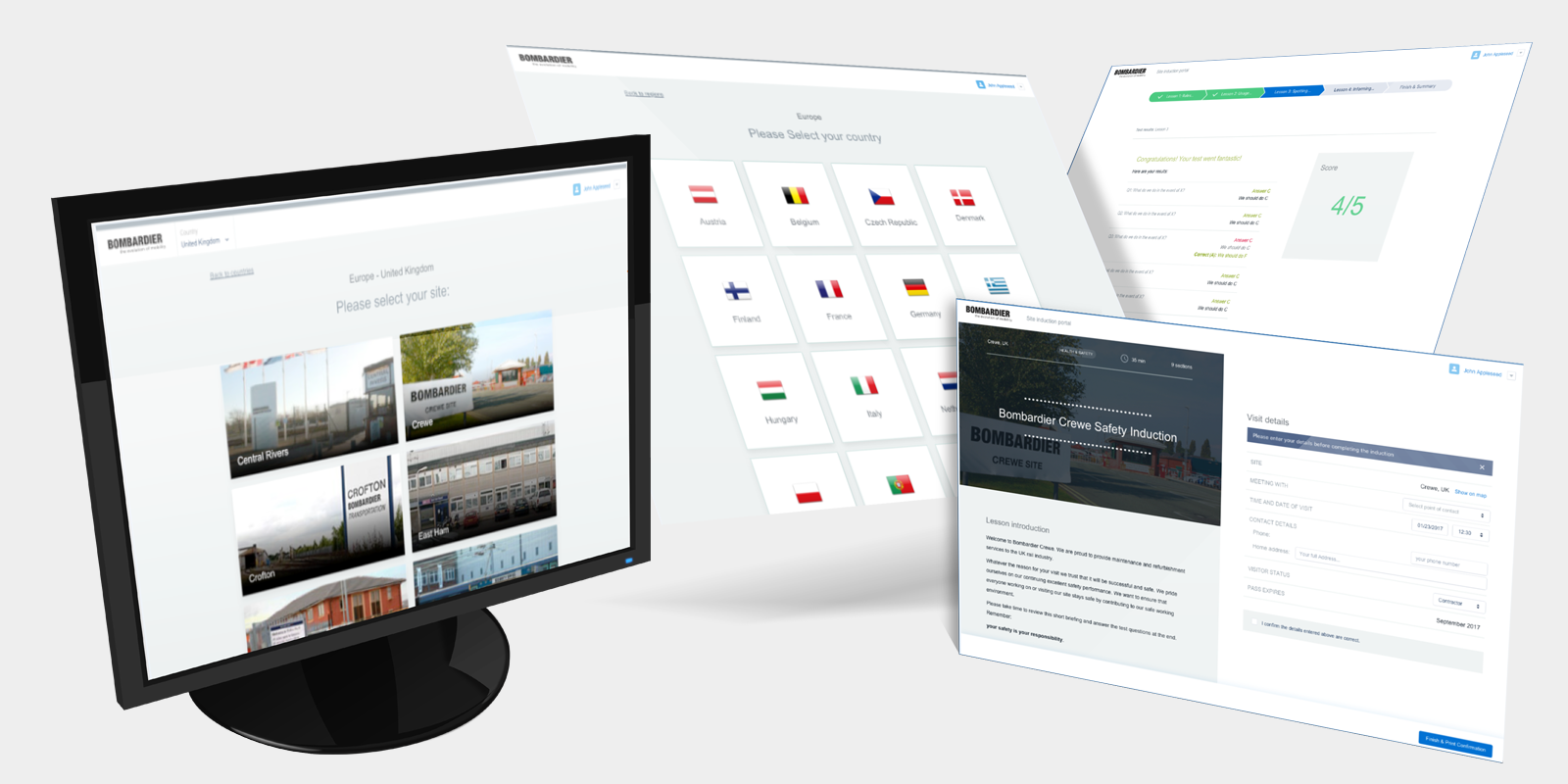 What was the issue?
Bombardier Transportation has 60 main production and engineering sites across the world as well as over 500 smaller service locations. As part of Bombardier's global drive to have a safe and healthy workplace they wished to instigate a standardised online site safety induction for anyone visiting any Bombardier site anywhere in the world.
EC3 Services Utilised
• Initial consultancy to define the problem statements.
• Change and leadership engagement.
• Product design.
• Pilot strategy definition.
• Success criteria definition.
• Communications strategy and plan delivery.
• Content production.
• Full roll-out management.
What did we do?
Working in tandem with Bombardier Transportations Health and Safety community
and site project leads we co-designed, built and delivered a solution that:
• Is modern, clean, easy to understand and use with intuitive content.
• Has seamless multi-language capability.
• Has full cloud based accessibility to the platform.
• Is a scalable solution – easily covers the entire Bombardier footprint.
• Is compatible with virtually every device – smart phone, tablet, lap-top or desk-top.
• Has local site ownership of content and administration.
• Has local site configuration – each site can make the induction specific to their risk profile.